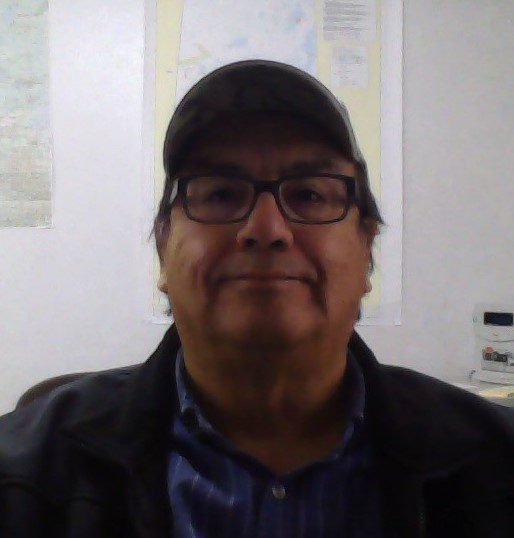 Brian Scribe
B.A.; M.A.
Lands Director
Brian is the Director for the Lands department for the last 3 years, beginning February 2013. Brian previously worked for Federation of Saskatchewan Indian Nations (FSIN) as a Researcher-Analyst for the Lands and Resource Secretariat. Previuos to that, he worked for various Environmental Consulting companies such as Golder Associates, Red Stone Environment, and Western Heritage Services. He also worked for the Provincial Heritage Resources branch with the Government of Saskatchewan. Brian has an undergraduate degree from the University of Saskatchewan and a graduate degree from Brandon University. Brian has also worked with urban friendship centers and is a trained Aircraft Maintenance Engineer.
Brian is aware of how important land is for Ochapowace Nation and is working extensively with the community as well as the surrounding non-First Nation community to better utilize Ochapowace lands. Land has always been the main subject in Treaty negotiations and must be held in the highest regard. The Ochapowace land mass is still growing through Treaty Land Entitlement and with Specific Claims. Without land, there will be no nation!
Other areas that Brian oversees are the Laws department, whose mandate is to create laws for the Ochapowace Nation. As stated in the Treaty Principles, First Nations have always made their own laws, institutions and jurisdiction which reflected cultural values and language. The Crown, therefore, in accordance with the Treaty, has to uphold these agreements and respect these laws.
Another area Brian oversees is the Justice department; there are plans to look for additional funding to implement programs that would benefit the Ochapowace Nation, in accordance with community needs. For an example, there is a policing program that is in the early stages of development.
Shane George
Pasture Ranch Hand (seasonal)
Caine Bear
Pasture Ranch Hand (seasonal)