Program Description
The Labour Force Development Program is the administration of a quality validation process for the recommendation of clients for financial assistance based on case by case management through submissions of Client Activity Plans and Activity Budgets to the appropriate funding agency. In addition to client intakes we coordinate service delivery contracts with Training institutes for the coordination of specific training activities.
Freida Sparvier - LFD Coordinator
(306) 696-6513
lfd@ochapowace.ca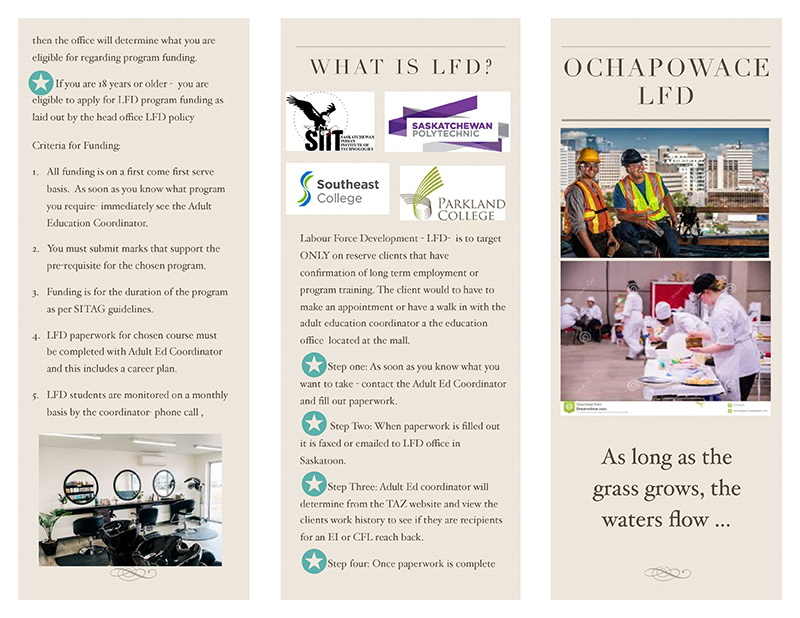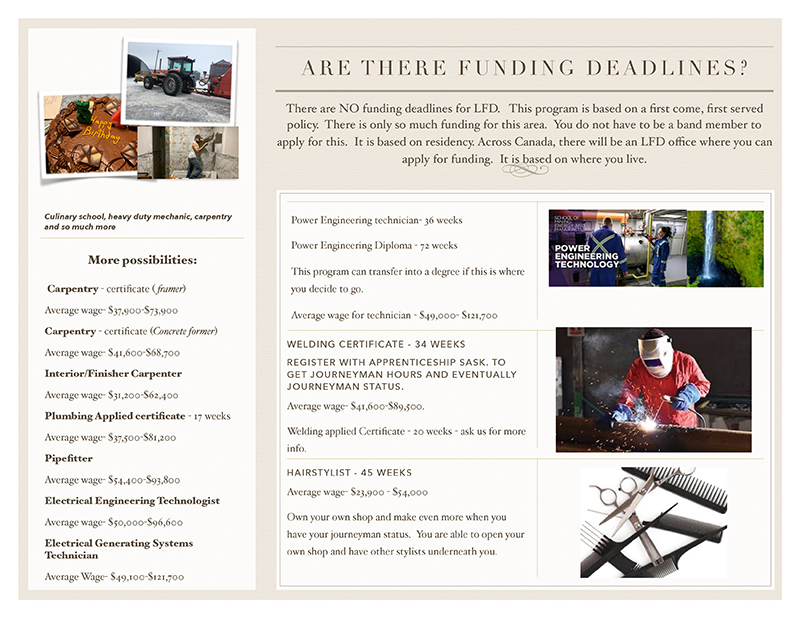 2012 Program Status
As of March 31, 2013, Labour Force Development closed off the 2012/13 fiscal year assisting in career training. Those individuals were:
Sharon Watcheston – Office Education (completed)
Julia Belanger – Office Education (completed)
Additional resources were accessed in March to assist with the Level 1 Carpentry Program.
Other activities included job assistance for individuals to attend interviews and work placements/training assistance for individuals starting new employment.
The Economic Development office continues to network with employers and companies on their labour force requirements. Partnerships agreement and MOU's are currently being explored with surrounding companies to supply a workforce consisting of Ochapowace Nation members.