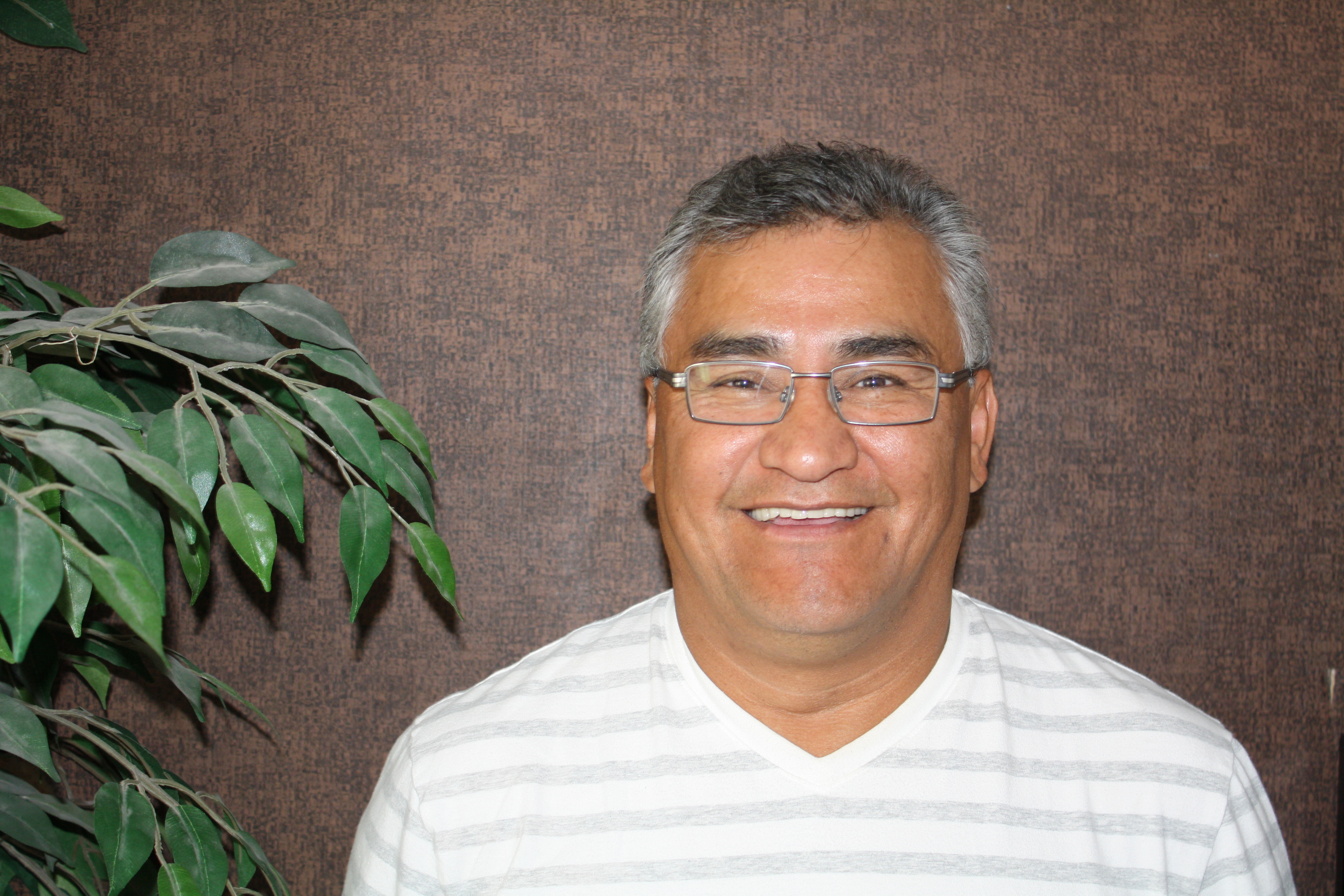 Sheldon Taypotat
Director, Housing/Public Works
Sheldon enjoys helping the people of Ochapowace in his role as Director of Housing and Public Works; he has indicated that he has gained much insight in this role and feels valued and appreciated for the work he does.
In 1997, Sheldon was appointed as Housing Coordinator on Kahkewistahaw; he holds the record as the longest Housing Coordinator in Kahkewistahaw (8 years) As the Housing Coordinator he gained valuable skillsets and experience in administration, computer skills, estimating, contracting services, carpentry, policy development, including certified CMHC Inspector to list a few. During his career in housing he was instrumental and successful in the development, planning including coordination of 50 to 100 homes built on Kahkewistahaw.
In 2009 he was elected as councillor to Kahkewistahaw. He was also appointed to the board of Parkland Housing in Yorkton Sask.
In 2011 he was elected as Chief of Kahkewistahaw and became the chairman of the Yorkton Tribal Council Housing Commission. Sheldon sat on many Board and Commissions during his term in office functioning at various levels in governance. He prides himself for loyally serving his community holding office in Indian Government for 7 years. During his term as Chief of Kahkewistahaw, he was instrumental in the building of the Home Inn & Suites Hotel in Yorkton Saskatchewan, from start to finish. Sheldon appreciates this accomplishments as the President of Kahkewistahaw Corporation, today the Home Inn Suites Hotel provides revenues to its members. Sheldon holds in high regards the work he lead in Policy development for his First Nation implementing Kahkewistahaw land management Act, and the Kahkewistahaw Custom Election Act.
He grew up in a family of 12 he is the second youngest son of the late Albert, & Marjorie Taypotat. Sheldon married his high school sweetheart Annie Taypotat of 31 years. He is the father of 5 beautiful daughters, and 1 son. Sheldon is also the proud grandfather of 3 amazing grandsons. Mr. Taypotat is a member of Kahkewistahaw First Nation.
Ekosi
Pamela Martell
Administrative Assistant