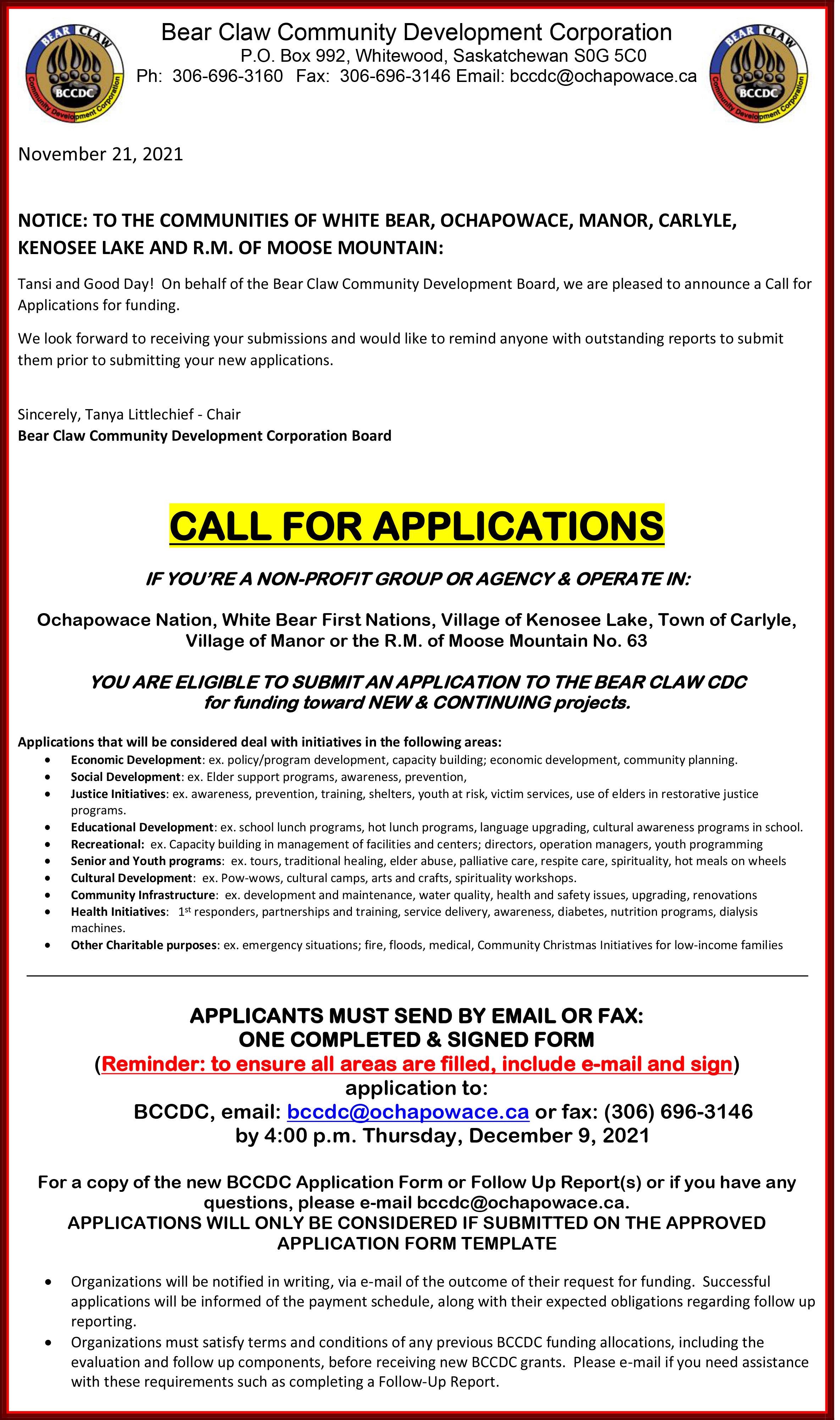 For the Applicant: Before submitting your form, please complete the following checklist as indicated below.
BCCDC APPLICATION CHECKLIST
• Current Contact Information including email address and phone number
• Summation of activity
• Budget attached (Revenues and Expenses) • Who cheque is made payable to (not to be paid to an individual)
• Signature of Board Member
• Review your application to ensure all fields are completed
Incomplete applications will not be considered for funding. If you have any questions or require assistance please call the coordinator by email at bccdc@ochapowace.ca or (306) 696-3160.